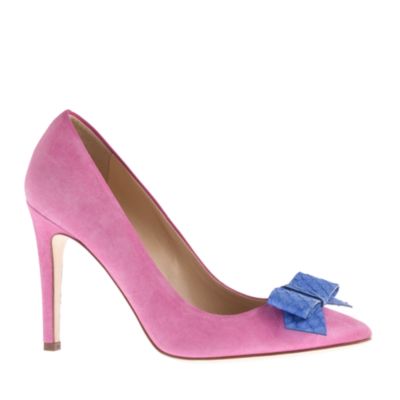 My final J.Crew inspired DIY. When I first saw these I didn't ever want to see them again let alone use them as inspiration but a shoe lust grew and now I love them. When searching through some old shoes I hadn't worn in years I found the perfect pair for this DIY.
So to continue my neon obsession, I used a neon pink to paint the off white band around the shoes. I painted on four light coats to evenly cover the area.
For the bow I used a baby blue nail varnish, I only needed two coats of this and I loved the result. For small details I will be using nail varnish in future.
And voila the finished shoe, thus concluding my JCrew inspired DIY series. I hope you like the shoes and if there is a series of DIY's you would like to see comment below or for the shy among you, you can continue to email me at
fashionwrapped@gmail.com
.